Making the decision to sell your home can be an exciting and emotional time
Even though you may have lived there for 2 years or 20 years, you have created memories which are connected to that property. So preparing your home for sale, staging, photography and putting it onto the market, can be a poignant time, or you can be excited about moving onto a new home. I'm here to help you every step of the way.
Frequently Asked Questions
How do I know what my home is worth, and how much will I sell it for?
This are always the first two questions I get asked and there is no easy answer to either.  I sometimes wish I would wave my magic wand and know how much your home will sell for.  However in today's constantly changing property market, I will look at a number of factors to help determine what your home is worth and what to price it at to sell.
These factors include recent sales of similar homes in your neighbourhood/ building, the condition of your home – what renovations/ upgrades you have completed, what other good selling points work in your favour e.g. parking, lockers, access to good schools in the area, close proximity to transit points, shops, green space etc. The list will vary depending on where your home is.
3 FACTORS TO DETERMINE WHETHER A HOME WILL SELL
1.  PRICE 
Using comparables of other similar properties which have sold on your street/ building and in your area within the last few months, will help us understand and determine the best price for your property.
Factors which do not affect the value of your property;
What you paid for it

What you need
What you want

What your neighbour says
2.  MARKETING 
The second factor which determines whether a property will sell or not, is how well it is marketed.  This is the main thing I can control as a Real Estate professional.
The National Association of Realtors reports state that approximately 33% of Buyers were first introduced to the property they purchase, by a Real Estate Agent.  This means that Agent-to-Agent communications, meetings, networking and marketing are vital in the home selling process.
My commitment and objective is to help you;
Sell your property

For the best price possible

In the least amount of time

With the least amount of inconvenience

Exposing your home to the largest market possible
3.  CONDITION 
The third factor which determines whether a property will sell or not, is how well it shows.  All Buyers look at online photos and virtual tours.  Optimizing the physical appearance of your home maximizes the value your home can be sold for.
STAGING AND REPAIRS
Professional staging can provide decorating and design ideas using your own furniture to best portray use of your rooms.            
In addition, furniture and accessories can be provided where necessary to improve the aesthetics of your home.
Landscaping, cleaning, organizing, de-cluttering, and finalizing repairs will ensure your property shows at its best to potential Buyers.
Homes sell because of correct pricing and great presentation.  I know what it takes to make a terrific first impression that will get your home sold.
Tip – ensure that lightbulbs are consistent throughout the house as lighting up the property can have a positive impact on the space.
TAX
HST
HST will not apply on the purchase price of re-sale homes in most cases
HST applies to services such as moving cost, legal fees, home inspection fees, and REALTOR® commissions
HST applies to the purchase price of newly constructed properties
For more information about HST, please call 1-800-337-72 22

PRINCIPAL RESIDENCE
In most cases, there is no income tax or capital gains tax on principal residences
** Please remember we provide this for informational purposes only and recommend that you speak with a professional ie. your tax lawyer or accountant
When is the best time to sell my home?
The best time to sell your home for you is not always the best time to sell your home in terms of the market.  For example, it may be more convenient for you to sell in the Summer months when you can take time off work, you have more time to prepare the property for sale, the children are off school, however the Summer months can also be a quiet time in the property market as less Buyers are available to see your home and put in an offer – they may be away on holiday or up at the Cottage.
I will help determine the best strategy for you in conjunction with the property market and your situation.
As a rough guideline, February – June and September – November tend to be the 'peak' more busy months, with January, July, August and December the more quieter months. However in this current property market, high sold prices are still achievable in any month.
What do I need to do to prepare my home for sale?
Buyers are market savvy these days, and they have often done their homework and know what properties in the neighbourhood/ building sell for, and in what condition they are in.
Preparing your home to show in the best possible way can take time and energy, however it is usually well worth the effort as it can mean the difference between a good offer and a really great offer. First impressions count, and you would be surprised at what Buyers see and remember in a property when they are on showings. Therefore a clean, tidy, well-presented home will appeal much more strongly than one which hasn't had a lick of TLC. I will help determine what level of investment of time and money we need to put into your home and what needs to be done. Also check out my Selling Checklist for a list of small and large steps you can do to prepare your home to show well. Investing in these details will help to get you a top market price for your home.
Do I need to have an Open House?
It is not a necessity however it gives Buyers the opportunity to see the property at the weekend, often creating a more relaxed environment – hopefully conducive to a Buyer making the decision to put in an offer.  Also neighbours are often a great source of potential Buyers, as someone usually has a friend or family who would like to move to the area or building.
Do I need to be there when showings are taking place?
It is better if you are not there.  Buyers like to have an opportunity to view your home according to their schedule e.g. after work or at weekends.  This creates a pressure-free environment for the Buyer to determine whether your home is right for them.
What is an Offer Night and how does it work?
An Offer Night is when offers are 'held back' until a certain time and date e.g. 6pm on a Tuesday.  This is when all offers are invited to be submitted to me, the Listing Agent, and I speak to you regarding the merits of each one.  The alternative to an Offer Night, is 'offers any time' which means that a Buyer and his/ her Agent can submit an offer any time to me, which I will then review with you.
The decision of which strategy to use is something we will discuss based on how your home fits into the market, what other competing properties there are at the time, what your personal situation is, what other factors might be an influence in a Buyers decision to make an offer.
What is a Pre-emptive offer, and how does it work?
Do I need a Real Estate Agent to sell my home?
Technically no.  Anyone with a small amount of knowledge about how the real estate market works can sell their own home, however what I bring is expertise, knowledge, market insight, negotiating  skills, a directory of services and options to help prepare your home, connections to other Agents who have Buyers looking for a home just like yours and a level of impartiality.
It is easy to think that selling your home is easy, however because you have an emotional connection to your home this can sometimes mean that you don't see what is necessary to present your home in the best light, and what is best for you in terms of accepting an offer.  As your Agent, I can objectively see the best options and solutions for you and advise you based on my experience.
How do I know if an Agent is the right person to sell my home?
The same way that finding a good Massage Therapist, Babysitter or Doctor with whom you trust and feel comfortable with, is important in your life, the same applies to finding a good Real Estate Agent.  It is always worth asking questions, reading testimonials and meeting your Agent to see if your personalities are a fit.
To me selling a home is not just a business transaction, as an Agent I value my relationship with you and your family.  Selling a home is often a strangely emotional and intimate experience…I will spend a lot of time with you and usually get to know you well.
I will get to know your kids and pets because I will see them so often.  I like to help Sellers just like you really present your home in the best possible way and I go the extra 20 miles to ensure that you get the most amount of money in your pocket.  I love that feeling of when clients are happy as it makes my job even more worthwhile.
What are the costs related to selling my home?
In addition to the purchase price, there are other costs you will need to factor into your budget.
Commission Costs
If you decide to use an Agent, you will pay commission which is currently around 5% in the GTA Toronto area, of which 2.5% goes to the Agent representing the Buyer with the successful offer.
Staging Costs
There may be staging costs, repairs to be completed, cleaning, and storage costs if you want to de-clutter and store furniture off-site.
Legal Fees
Legal fees will be between $500-1000. The good news is that you don't have to pay Land Transfer Tax (LTT) when you sell your home, only when you are buying a property so if you are moving to a new home. You will need to factor LTT into your selling or buying costs, whichever way you want to do it.
Preparation costs
Some other costs may include a Home Inspection Report, Cleaning, Photography, Brochures/ Flyers, Flowers/ wine/ cheese, Repairs/ renovation, De-cluttering, Landscaping, Storage
Questions to ask an Agent before you hire one
The best way to find an Agent is to ask your friends, family and colleagues who they used for their purchase or sale, and what made that Agent a good one to work with.
How long have you been a Real Estate Agent?
The amount of time an Agent has been in the industry is not necessarily a good gauge of experience and how good that Agent is. Some Agents only do a couple of deals a year and some do many more yet they may not be of a similar type to your home. However a good Agent will be able to sell any home and it is important to find an Agent who is knowledgeable about the market and can put together the best strategy for your home.  Plus it helps if they are passionate about their job!
How well do you know my neighbourhood/ building?
It is highly unlikely that an Agent knows all the buildings and every single neighbourhood in the city inside out, so the key is to find an Agent who will work hard to promote and sell your property and give you customer satisfaction.  Also please be honest when we ask if you are working with an Agent.  We don't want to interfere with an existing relationship if you are working with someone else.
How much is my home worth?
There are a lot of Agents who will tell you they know the neighbourhood or your building and will give you a high number just to get you to sign with them, and it's easy to get dazzled by that number. However a good Agent will do their due diligence, look at recent comparable sales, market information and will know what is the right strategy to sell your home for the highest possible price.
A good Agent will guide you through the preparing, selling and closing processes of selling your home, and give you solid, competent advice at every stage, even if sometimes this is the opposite of your opinion. A good Agent is someone you can trust to have your best interests in mind.
What marketing will you do to promote my home, and will you do an Open House?
Every property is different and a good Agent will discuss what is the best strategy and options for your home.  Most of the time Open Houses are included in a Marketing Plan along with professional photography and videos.
What makes a good Agent?
A good Agent will go the extra 20 miles to achieve the best price for the Seller.  Sometimes that means that we are cleaning your eavestrough's, painting a fence or bringing flowers and cookies for the Open House.  A good Agent will take care of everything before you have thought of it, and the selling process will be easy and smooth.
How much contact will I have with my Agent?
That depends on you and your Agent and what is the best way of communication.  Some Sellers prefer daily updates, and some prefer updates on an as-and-when basis, either by phone, text or email, or in person, or all 4!.  Most Agents work long hours outside of the traditional 9-5pm office timeframe and your Agent will work hard to make themselves available to you…evenings, weekend, holidays, late at night to ensure that lines of communication are clear and current.
Do you have any testimonials I can read or speak to?
Any good Agent will definitely have these and be happy to share them with you.  Please check out mine on the Testimonial page.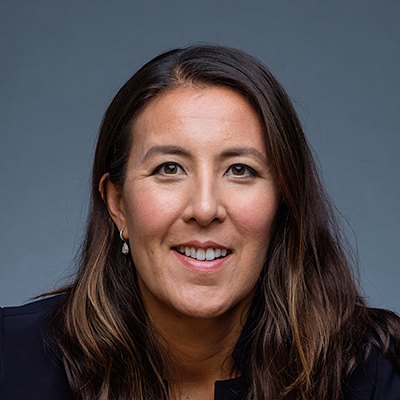 Ready to Sell?  Here is how I can help.
Making the decision to sell your home is not easy and I'm here to help you every step of the way. As your Agent I dedicate myself to giving you the best service and to achieve the best price for your home. No detail is too small, and I pride myself on seeing the small details which can really make a difference.
A competitive list price
I will provide you with a written market evaluation that is well researched and justified.
Timely information
I will keep you apprised of the sale of your property. I will tell you precisely how it is being marketed and keep you informed about showings. My priority is to create a winning situation for you and earn your long-term loyalty and trust, and hopefully a referral.
Sales negotiation support
I will represent your interest in all negotiations. I will review and present all offers received with you and discuss the pros and cons of each one.
A Marketing Plan
I will put together a Marketing Plan for your home that is unique to your property. I will take into account market conditions, trends, your individual situation, and other factors which may be pertinent to selling your home. The goal is to let as many Buyers and Agents as possible know that your home is for sale, to ensure that we receive the best sold price possible.
After sales service
When you home sells, I don't just fall off the earth and disappear.  My service to you continues long after you have accepted an offer.  I have a number of services to ensure that the closing process is smooth and easy, and I am available as your Agent for any future real estate needs long after you have given the keys to the new owner.
"We are thrilled with our new apartment, and will definitely use Amanda if we ever move again (though honestly, our place is so great, we might just stay forever). We simply cannot recommend her enough."
"I never found anyone as committed and formal, but also patient and understanding, as Amanda Briggs, that is why I don't hesitate to recommend her to anyone interested in throughfare research before leasing/buying a housing space."
"We are in love the unit she found for us and could not have done it without her! Amanda is the best realtor we have worked with and could not recommend her more!"